Abbotsford Early Years
Investing in beginnings, growing positive futures
Abbotsford Early Years is designed to connect parents, caregivers and service providers in Abbotsford with tools and resources to support families of young children.
We provide information on parenting, early childhood resources, referrals, and developmental screening. Abbotsford Early Years also offers numerous programs, including StrongStart, drop-ins and parenting supports.

The Early Years Centre is located at the Sweeney Neighbourhood Centre at 33355 Bevan Avenue, Abbotsford. Please visit the Centre, this website, or our Facebook page for the current schedule.
---
Updates
Looking for Christmas gift ideas that your little ones can make for friends or family? Check out this link from Par…
twitter.com/i/web/status/9…
The next session in our Self-Regulation Series with Mike McKay is coming up December 7th and is all about getting y…
twitter.com/i/web/status/9…
Please note that Sweeney StrongStart will be closed on November 9th, 13th, 23rd, and 24th.
Starting November 20, check out 'Babytime' Monday afternoons at the Clearbrook Library! Details below: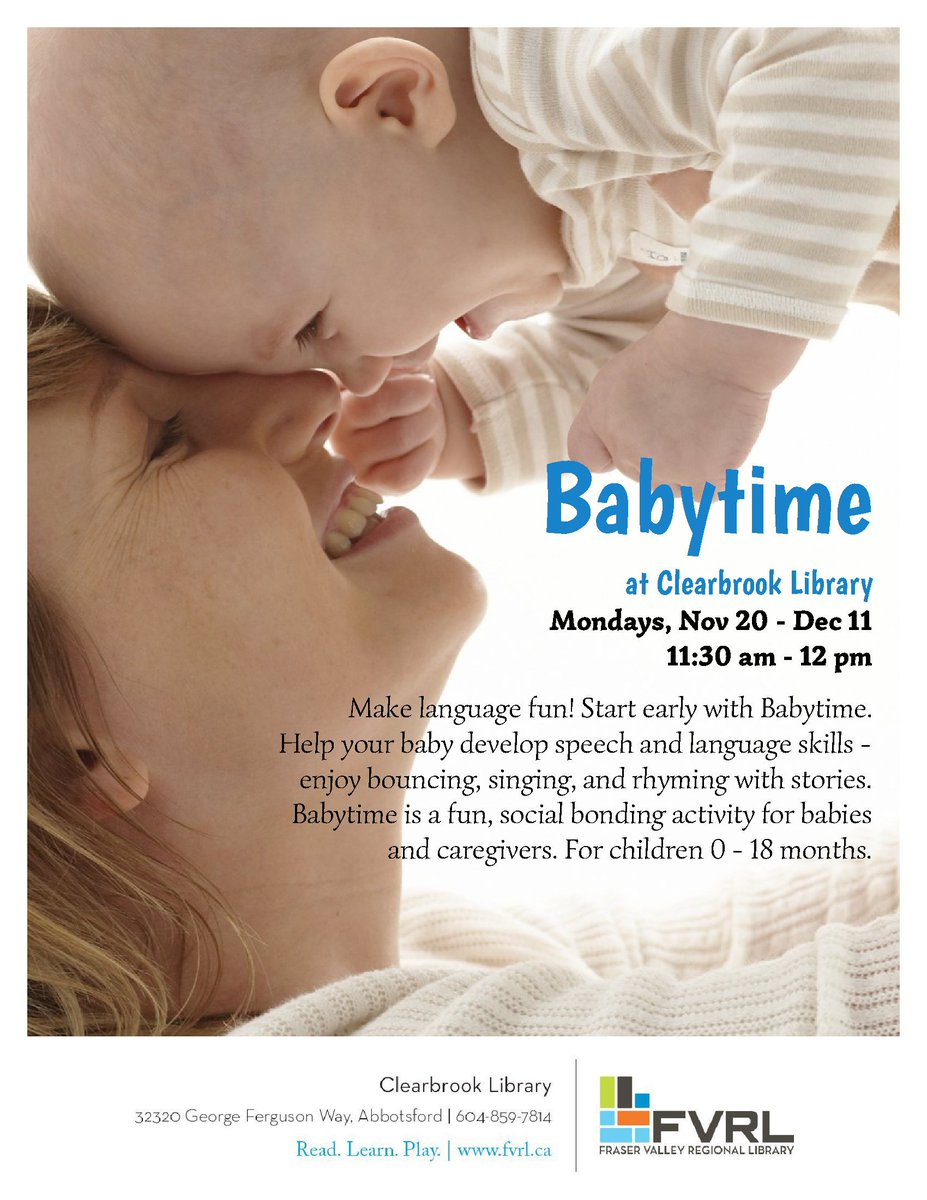 Looking for something FUN and FREE to do with your little one(s)? Check out PlayWorks! every Monday afternoon at th…
twitter.com/i/web/status/9…
Visit us on Twitter @abbyearlyyears1