ABBY DADS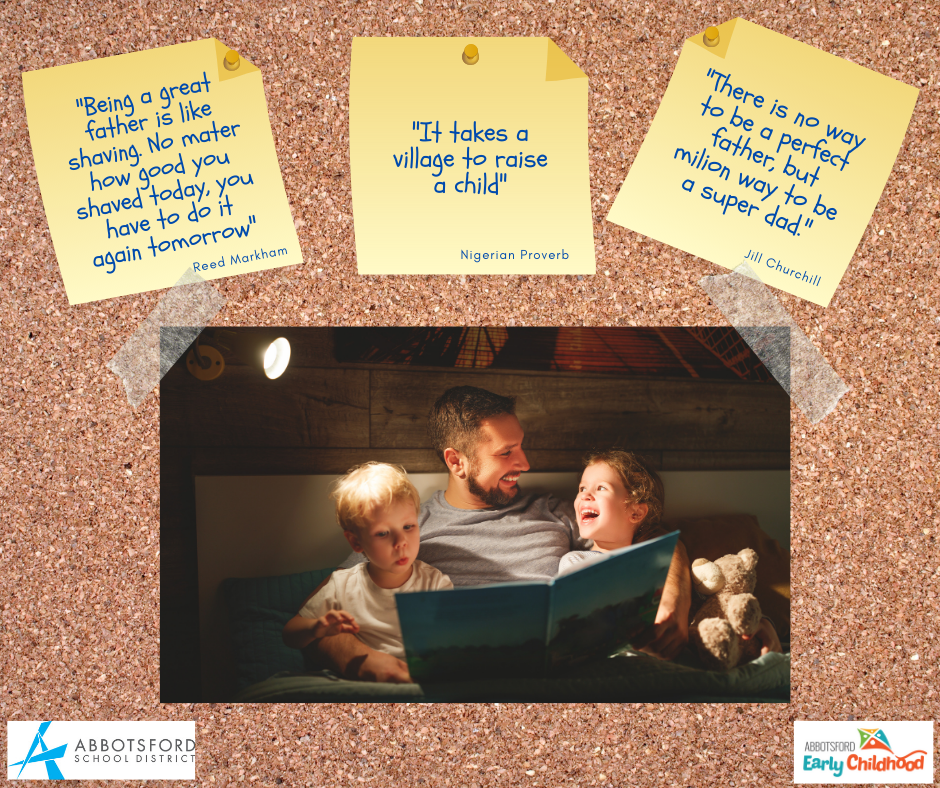 Abby Dads is actively involved in supporting dads moving toward healthier relationships with their families. Abby Dads offer relationship-based training programs for dads such as Anger Awareness and Men in Relationships, and do attachment parenting programming for both parents, including Nobody's Perfect. Saturday mornings provide a chance for fathers and their children ages 0-6 to attend their My Daddy and Me programs, and the Chai Time and Dad Chat father drop-in programs create opportunities for fathers looking for staff and peer support. Abby Dads also work closely with the Family Center Best for Babies program in their pre and post natal programs, and offer individual support for clients that may need extra support.
Currently due to Covid-19 safety Abby Dads are running Anger Awareness and Men in Relationships (8 weeks each) on a rotating basis using the WebEx platform, on Thursday evenings at 6 (English and Punjabi) or 7pm (Monday English group). Both groups are offered in English and Punjabi. Nam is offering the Chai Time program live at the Summit Center on Tuesday evenings at 6pm. Dads are pre-screened, and this is not currently in drop-in format. Dad Chat is offered live on Wednesday evenings in the Summit Center using a cohort system at this point. Attendees must be invited, and this is not a drop-in as is it has been in the past. Abby Dads also offer the same group online using the WebEx system on the same night. All Archway Covid-19 protocols are in place for live groups.
Best way to contact Abby Dads is by cell through text or call.
Jordan 778-908-8346 Reg 778-808-3254 Nam 778-878-0397