Vision
Vision problems are the most common medical condition in children and most are not obvious to parents. Visual abilities play a big role in early development. A Doctor of Optometry can complete an eye exam even if your child doesn't know their ABC's. A Doctor of Optometry can use shapes, pictures and other child-friendly ways to evaluate vision and eye health.
Doctors of Optometry recommend infants have their first eye exam between six and nine months of age. Children should have at least one eye exam between the ages of two and five, and yearly after starting school.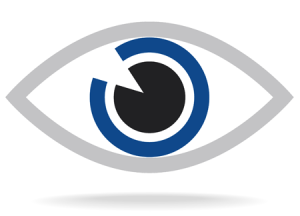 1 in 6 children diagnosed with a learning disability actually has a correctable vision problem.
(abSee - British Columbia Association of Optometrists preschool vision program)
Signs of Visual Problems
Squinting, rubbing the eyes, or excessive blinking
Covering or closing one eye
An eye that constantly turns in or out
Holding objects too close
Protect your child vision. If you notice any of these symptoms, book an eye exam with a Doctor of Optometry. It is important to remember that Annual Eye Exams are covered under BC Medical for anyone under 19 years of age.
For a complete list of local optometrists, refer to the 'Opticians' and the 'Optometrists' sections of the Yellow Pages. Before booking appointment or treatment begins, confirm that your optical provider or dentist offers services under the BC Healthy Kids Program.
BC's Healthy Kids Program

The BC's Healthy Kids Program helps low income families with the costs of basic dental care and prescription eyewear for their children under 19 years of age who receive MSP assistance through the Ministry of Health Services.
For More Information, contact the Ministry of Social Development 1-866-866-0800 (Press 4 and then 2) or visit the Basic Dental Care & Eyeglasses webpage.